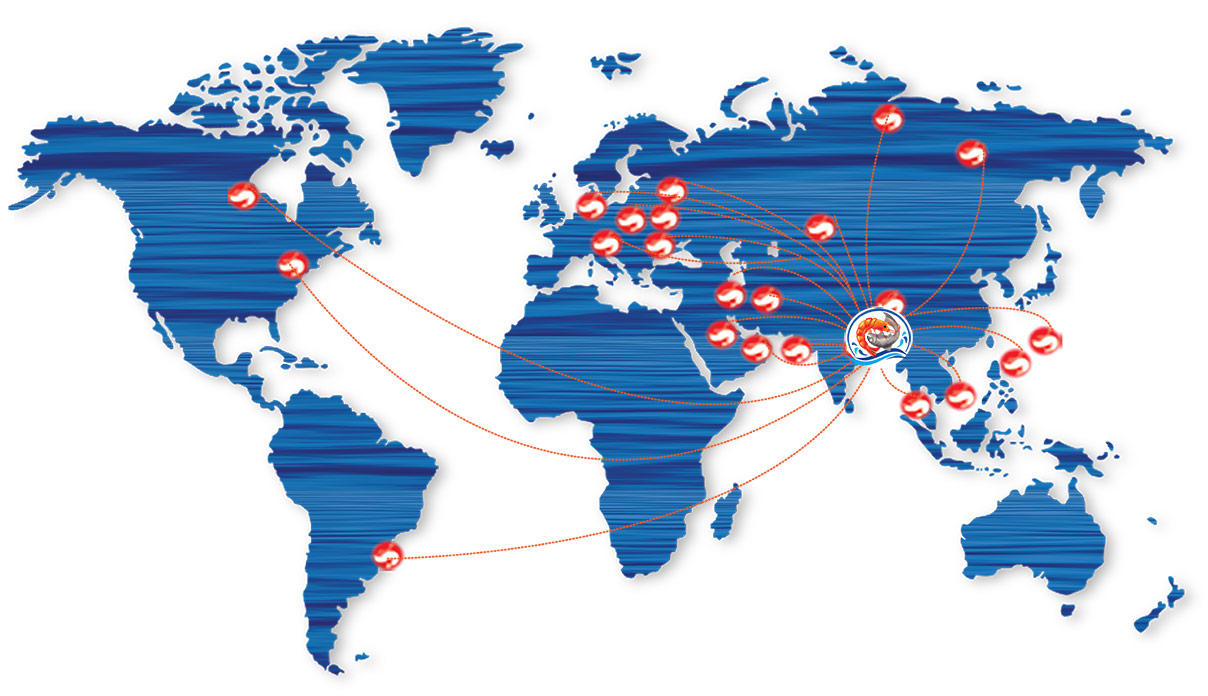 From India to the world
Shrimps produced in India are accessible to markets such as: Japan, Korea, Vietnam, China, Singapore, Canada, USA, Germany, The Netherlands, France, UK, Belgium, Lithuania, Denmark, Austria, Uruguay, Russia, Qatar, Saudi Arab, Kuwait, Bahrain, UAE, CIS countries etc.
Vision To be the customer's first choice.
Mission
To be the best in the eyes of our customers, business partners, employees and shareholders.
For Our Customers
The best product to buy, an innovative product that constantly outperforms peers and outstanding service that makes every customer smile.
For Our People
An environment in which individuals can constantly learn, grow and prosper.
For Our Business
IFB Agro should be the first choice for their products and services.
For Our Investors
The Company should be acknowledged as one with the highest standards of corporate transparency, that delivers on promises given to shareholders.